Leaf Marketing is an agency backed by 20 years experience.
The COVID-19 pandemic had a profound impact on the way we do business and live out our daily lives. It was also the catalyst for change and growth.

This business was established as a result of this change and aims to assist businesses by helping them grow.

Leaf Marketing helps you grow by providing honest advice and exceptional service.
Meet the man behind Leaf Marketing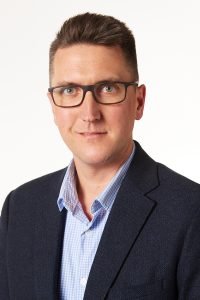 Hi, I am Marcus
I have 20 years experience in photography, video production, graphic design, advertising, web design and digital marketing.

My work has taken me all over the world including the Caribbean, US, Africa, South America & Asia.

When not working I enjoy the outdoors and spending time with my wife (Accounts & Admin) & daughter (Senior Manager - Smiles & Cuddles).
Being a completely home-based family run business allows us to keep our overheads low. This savings are passed on to you, our clients. 
We also have a network of trusted contractors for larger projects including:
Web Developers
Photographers
Voice-Over Artists
Copywriters
Get in touch
Get in touch so we can learn more about your business, provide some no-obligation advice and explore how we can grow your business.